One of the most important organs of our digestive system is the pancreas. The enzymes secreted by the pancreas neutralize and regulate food and acids present in our stomach. They also help in the digestion of lipids, carbohydrates and proteins. A regulated intake of sugar and a good digestive system is a sign that you have a healthy pancreas. The pancreas as you know is extremely important. While its exocrine function aids the digestions as mentioned, it is the endocrine function that plays a major role in insulin production for the regulation of sugar in the bloodstream. When this function is impeded due to an unhealthy diet and lifestyle, insulin resistance can occur where cells fail to absorb glucose effectively. Moreover, ineffective pancreatic function related to insulin can also lead to diabetes. Thus it is wise to keep your pancreas healthy and the best way to do it is by these 15 foods that are good for your pancreas.
Turmeric
One of the most ancient anti-inflammation agents is Turmeric. It reduces the pain of any burning sensation in the pancreas. Turmeric even stimulates the levels of insulin produced by the pancreas which prevents diabetes and regulates the sugar levels in our blood. If you aren't lactose intolerant, a glass of turmeric milk or turmeric latte as it is now called is ideal for your pancreas.
Garlic
Garlic and honey are the two things which can be had on an empty tummy. You can increase the antibiotic effects of garlic by combining it with different food products. Honey, Fenugreek, and other products can be consumed along with garlic and ginger for good effects like increasing immunity and promoting the repair of internal organs like the pancreas.
Spinach
Spinach contains a high value of iron and Vitamin B which enriches the basic requirements of the pancreas. Vitamin B helps to nourish the pancreas and the iron prevents the inflammation. MGDG (monogalactosyldiacylglycerol) are cancer-fighting agents present in spinach which reduce the risk of pancreatic cancer.
Broccoli
Cabbage, cauliflower, kale, and broccoli are famous for their cancer-fighting properties in the pancreas. They also keep the pancreas resistant to disease, fit and healthy. These vegetables contain nutrients that are easy to absorb and flavonoids that detoxify the body.
Red grapes
Red grapes help to reduce pancreatic inflammation and also destroy cancer cells of the pancreas. Red grapes contain a phenolic substance called resveratrol which acts as a powerful anti-oxidant. Red grape juice once in a day can be very helpful. Red grape wine can also be consumed as it will also provide the same effects however, it is best to consume grapes raw.
Sweet potatoes
Some people believe that there are some vegetables which have a similar structure to the organs in our body and that they also help to nurture those organs. Our brains look similar to walnuts, Tomatoes like our heart and for our bones there is celery. However, the pancreas is similar in shape to the sweet potato. The risk of getting pancreatic cancer can be decreased by 50% on the consumption of sweet potatoes. It regulates the sugar released into our blood stream, thus stabilizing blood sugar levels.
Oregano
Oregano is famous for its treatment of diabetes and other oxidation disorders. It contains high levels of phenolic anti-oxidants and is also proven to be good for the pancreas because of powerful anti-hyperglycemic substances.
Dandelion
A beautiful flower, the dandelion can be used to make a flavorful tea. Dandelion tea contains properties which detoxify the pancreas and liver. It even helps to repair pancreatic tissues and also boost the production of bile juices. The extract from the dandelion roots helps to fight cancer cells ignoring the non-cancerous cells.
Lemons
Lemon is famous for stimulating the digestive system and helping the liver to produce more enzymes. Lemons can help to improve digestion as well as heal the pancreas. Every morning have a glass of water mixed with the juice of half a lemon on an empty stomach.
Blueberries
Blueberries contain high level of anti-oxidants that help to heal the pancreas. Strawberries and raspberries are also among berries good for the pancreas as well as the entire body. Tart cherries also have anti-cancer properties which are way better than a number of fruits.
Licorice Root
Licorice root has been used for several bodily problems as well as issues related to the pancreas. It contains anti-inflammation properties which reduces the pain as well as decreases the pain in the pancreas. 2-3 cups a day of licorice tea can be good for health or you should consult a doctor before resorting to a supplement.
Yogurt
One of the most common techniques for maintaining a good digestive system is by eating yogurt. Yogurt is a great source of probiotics which helps the immune system to work at its maximum. You should consume yogurt with active cultures plain or with fresh fruits and nuts and avoid having it with sugar.
Fermented Foods
To avoid pancreatitis, your digestive system needs to be in good shape. The best way to promote good bacteria is to consume fermented foods to introduce probiotics into the system. Foods like sauerkraut, pickles, kombucha, apple cider vinegar, and fermented dairy products are good for you.
Healthy fats
Animal fats and hydrogenated vegetable oils aren't good for the pancreas. You need healthy natural fats like omega 3 fatty acids derived from avocados, virgin olive oil, coconut oil and fatty fish. Healthy fats build immunity and are also good for the brain.
Foods to deal with pancreatitis
If you happen to get a sudden attack of pancreatitis, then observing a fast by consuming only water with antioxidants like milk thistle and dandelion will stop it quickly. No solid food should be eaten at this time as it will require pancreatic enzymes to digest. Avoid caffeine, alcoholic drinks, refined sugar, bad carbs and unhealthy fats that trigger pancreatitis.
The pancreas can be healed although you need patience. By consuming all of these foods and avoiding junk and processed foods, your digestive system will work like a charm.
List of foods to avoid with pancreatitis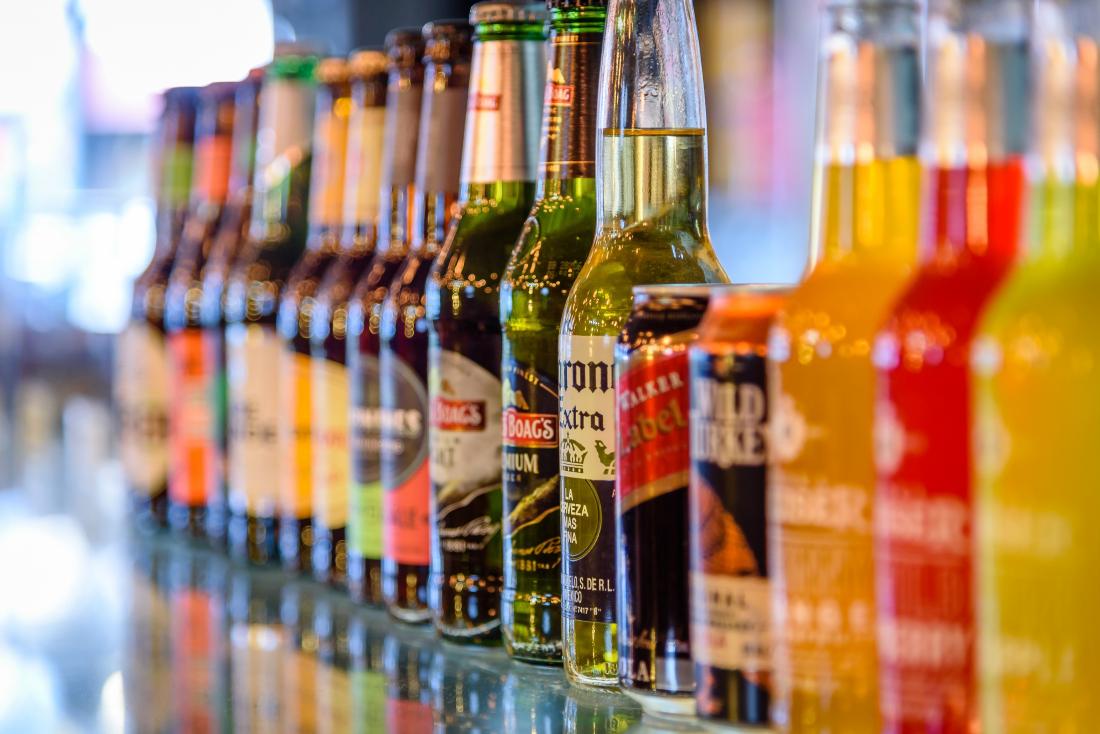 Alcohol may increase the risk of chronic pancreatitis and should be avoided.
Alcohol
Drinking alcohol during an acute pancreatitis attack can worsen the condition or contribute to chronic pancreatitis.
Chronic alcohol use can also cause high triglyceride levels, a major risk factor for pancreatitis.
For people whose chronic pancreatitis is caused by alcohol abuse, drinking alcohol can result in severe health issues and even death.
Fried foods and high-fat foods
Fried foods and high-fat foods, such as burgers and french fries, can be problematic for people with pancreatitis. The pancreas helps with fat digestion, so foods with more fat make the pancreas work harder.
Other examples of high-fat foods to avoid, include:
dairy products
processed meats, such as hot dogs and sausage
mayonnaise
potato chips
Eating these types of processed, high-fat foods can also lead to heart disease.
Refined carbohydrates
Registered dietitian Deborah Gerszberg recommends that people with chronic pancreatitis limit their intake of refined carbohydrates, such as white bread and high sugar foods. Refined carbohydrates can lead to the pancreas releasing larger amounts of insulin.
Foods that are high in sugar can also raise triglycerides. High triglyceride levels are a risk factor for acute pancreatitis.