Valentine's Day isn't until February, but that doesn't mean you can't plan a romantic getaway before then. Christmas, and winter as a whole, is a great time of year to cuddle up with a loved one in a foreign destination. Typical vacation spots would include popular ski resorts if you enjoy exercising in the cold, or if you want to get away from freezing temperatures, the standard is to head to a warm weather destination. But there are plenty of other places where you can embrace the cold. Here are seven alternative places to consider traveling to this winter and what to do in each one of them.
Quebec Winter Carnival  – Quebec City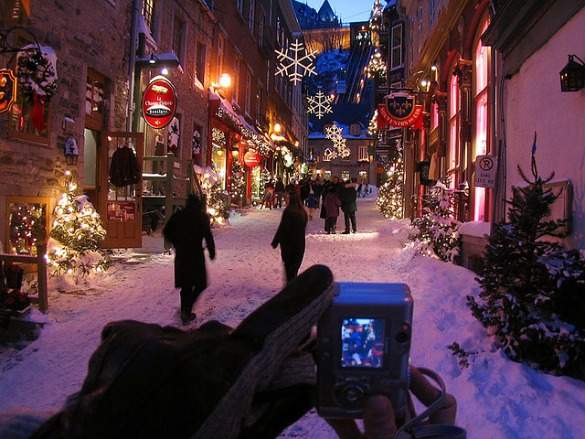 The Quebec Winter Carnival is known for being the biggest winter carnival in the whole world. It dates all the way back to 1824, after the New French colonized Quebec. The New French were notorious for coming together prior to Lent, and the winter carnival became one of these get-togethers. Each year, the activities offered have consistently topped that of the previous celebration. In 2012, you can enjoy another series of snow-related events from January 27 to February 27. Whether you're in the mood for a snow bath or want to go on a sleigh ride, there are countless options. The Ice Palace is a unique place to cuddle up with that special someone. Visit the official website for more details. Quebec is a popular winter destination, so make sure to take care of hotel booking beforehand.